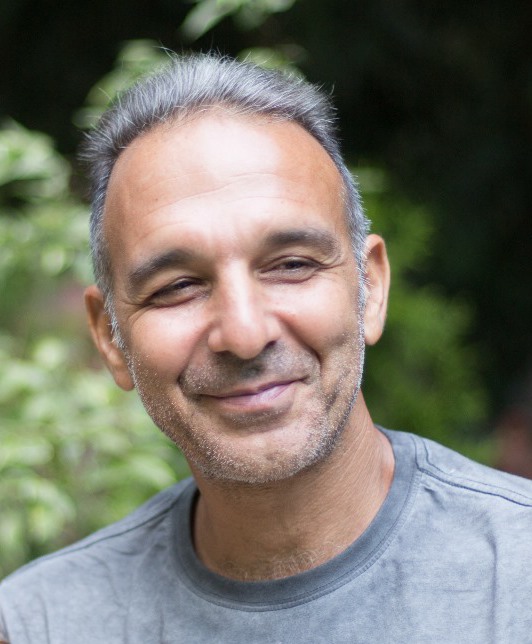 Devrim first came to yoga in 1999 through Free Diving. Learning how to control the breath, with pranayama exercises, for longer dives soon lead him to yoga asanas and eventually to the other limbs of Yoga.
He was always fascinated by the yogic myths and colourful stories and as he lives in Thailand, he was always just a short step away from India where he received most of his formal yoga training.
He returned many times to India and completed his Teacher Training qualification at the Sivananada Ashram in Kerala, India in 2004. He has been teaching yoga since then.
AYP came into his life in 2006 and was a transformation for both his personal practice and his teaching style. Like most teachers, asana practice was his focus, however with AYP he slowly began to understand the connectivity of all other parts of yoga, leading to a much deeper, effective and efficient practice. He also shared his new found knowledge with his students and quickly discovered that they were really enjoying a more integrated style of teaching, so he has continued to teach AYP classes for the last 10 years.
Devrim now runs his own Yoga Studio and Yoga Retreat Centre on the island of Koh Tao in Thailand.