Advanced Yoga Practices (AYP): Teacher Training Courses
Regular Teacher Training Courses to qualify you in instructing Advanced Yoga Practices 
Our teacher training courses are held all around the world in beautiful locations, surrounded by nature. Our teachers guide you through the theory and practice of what it is to be a yoga instructor, including the practical asanas, skills of pranayama and meditation, education of the various branches of yoga, and the history and philosophies that feed into every yoga practice. 
Join our next course now and become a fully qualified teacher of Advanced Yoga Practices. 
Next Yoga Teacher Training Course
AYP Yoga Teacher Training Course
Meditation, pranayama, samyama, asanas, mudras, bandhas
200 hours • Teacher Training Course • AYP Yoga 
5th September to 3rd October 2023
Course teachers: Tristan Dorling, Devrim Zahir
Language: English
Status: Scheduled – open for bookings
Short film made on the March 2022 AYP Yoga teacher training course in Thailand by one of the students.
Reviews from past teacher training courses
Alain
"Thanks to the instructors, staff, and fellow students on the AYP Teacher Training Course 2017. It was a privilege to know you all. You have made it possible for me to enjoy this course and I felt at home amongst people I could trust."
Amandine
"AYP has changed my life. I don't think another yoga teaching would have. This Yoga system focuses on meditation, not only mainly on asanas. Thus it is full-scope and covers the eight limbs of Yoga. It teaches us how to become autonomous in our practice and to transmit that in return to our students. This yoga system has been wonderfully designed, nothing has been left over. The teachers have been passionate, kind, open-minded, funny and very knowledgeable. The atmosphere within the group was like a loving family. This AYP TTC has been one of the most beautiful experiences in my life. I definitely recommend it, thank you so much!"
Cody Rickett
This was a superb training program. I've been studying, practicing, and informally teaching AYP for 7 years now, so this TTC was a major benchmark for me in deepening my devotion to spreading the magic of this open-source system. Great job by Tristan in leading the full month of practices, academics, karma yoga, and other activities. My fellow students from across the world were a joy to learn and bond with. Our last night was full of stillness and ecstasy as we danced our hearts away in the spirit of bhakti, celebration, and divine love. I would highly recommend this certification course to anyone who has a passion for bringing AYP to the community. It's well worth it.
Helen Clowes
A wonderful experience; a superb venue with true tranquillity and space to grow; excellent teaching from knowledgeable, passionate teachers who gave us a sense of confidence in our ability to take our new knowledge out into the world to share with others; a fascinating, friendly international cohort from many backgrounds united in our common goals and love of yoga. I would thoroughly recommend this course.
Isabelle
"Excellent teachers and teaching. I would certainly highly recommend this AYP teacher training."
Jack Waspe
A high quality and strongly led training course, exploring all eight limbs of yoga in depth. The teachers were hardworking, knowledgeable, relatable and clearly passionate.
Joel
"Over our journey on the AYP TTC we deeply explored all eight limbs of yoga. Not just as an academic exercise but as powerful practices that bring about as much purification and spiritual evolution as anyone could want. Our teachers gave clear instructions on how to practice in a safe, comfortable, and enjoyable way. The environment was very supportive, friendly, fun, and lighthearted while remaining professional. Each of our instructors taught from considerable experience and deep inner silence. There were no questions that our teachers couldn't answer; no difficulties they couldn't help us overcome. I greatly deepened my personal practice, met my yoga family, and had the time of my life."
Louise Kristensen
I had a wonderful experience in Moulin De Chaves during my AYP course. The training was placed in a safe learning environment, and the teachers are highly skilled. Being an academically educated teacher myself, I was happy to see how the overall programme fit together, form the practical and theoretical content to the precision of the classes. This was more than a retreat and teachers training, it was also a wonderful social experience with ambitious and intelligent people from all over the world.
Nathalie
"Passed with distinction the yoga teacher training course. The level of individual attention given to us by enlightened teachers is beyond words. We are all grateful and full of joy for such teachers. Even people who are already yoga teachers and did this training say it is like no other. I can highly recommend the Advanced Yoga Practices Teacher Training. It is so much more than a teacher training course, it was also a retreat and a means to connect with colleagues from around the world. And above all to learn from great teachers who know ...and make dear life long friends and begin changing ourselves fundamentally."
Renee Michelle Demill
I could not be happier with my experience studying under the guidance of Tristan, Devrim, Alex and Blanche. Through the AYP teachings I was able to deepen my love and appreciation not only for asana, but also the mental, spiritual, cultural and philosophical realms of this traditional practice. I would highly recommend AYP TTC to anyone interested in learning to teach full-scope yoga.
Richard
"This course was everything I had hoped and more. Full-scope yoga training taught by true yogis who were both available and approachable. Despite having studied yoga for many years prior to the course, I still learned a tremendous amount. It drew a diverse array of students from all over the world, a group that came to feel more like family than mere friends. My only regret was that it all had to end. I would highly recommend this program to anyone interested in learning to teach about all of the limbs of yoga."
Sujata Mathur
The course curriculum covered all eight limbs of yoga and more. The teachers were experienced and giving. The course was very well designed and imparted knowledge and confidence to enable students to teach independently.
Wolfi
"Advanced Yoga Practices (AYP)'s 200-hour teacher-training prepares its trainees to begin teaching the principles and techniques of yoga safely and competently."
Completed Teacher Training Courses
Koh Tao, Thailand - March 2022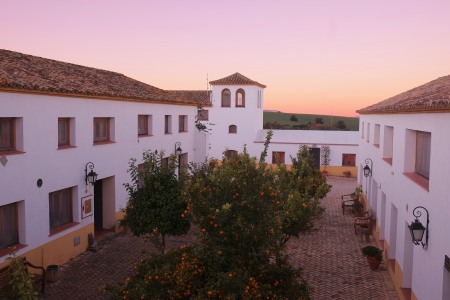 Andalucia, Spain - February/March 2019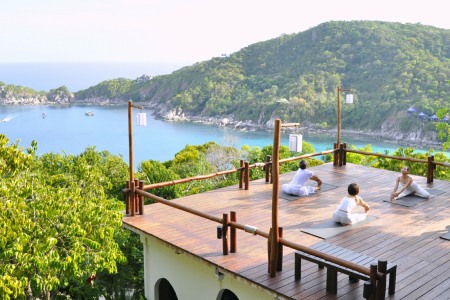 Koh Tao, Thailand - September/October 2018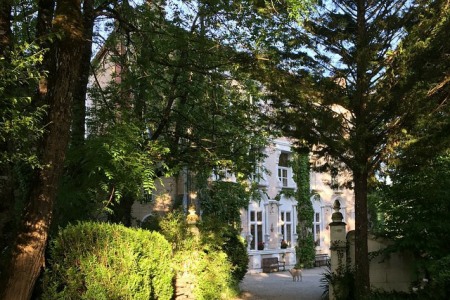 Dordogne, France - Spring 2017
Eco-Tourism on Koh Tao, Thailand
Learn how to support the local ecosystem on the Thai islands and the things we are doing to enhance it.