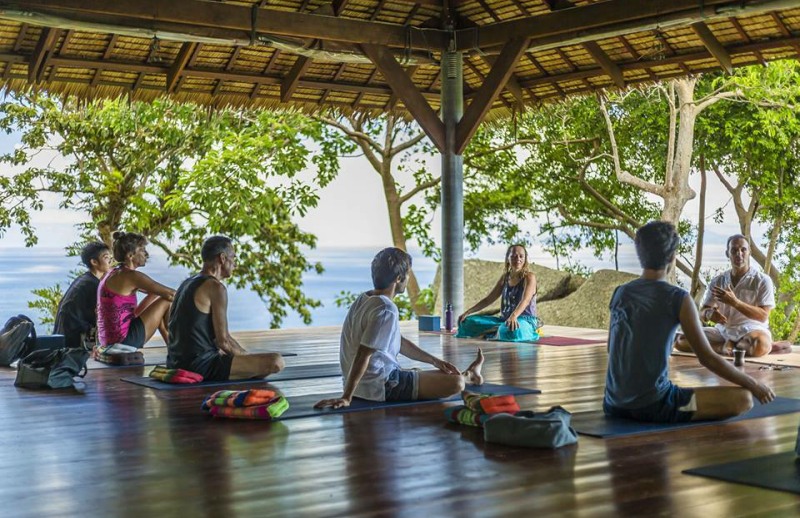 Advanced Yoga Practices International
Meditation - Pranayama - Asana - Mudras - Bandhas - Samyama - Jnana - Tantra
Advanced Yoga Practices (AYP) is a full-scope system of yoga. Practices taught include Deep Meditation, Spinal Breathing Pranayama, Mudras, Bandhas, Samyama, Self-Inquiry, and an integration of Hatha, Kundalini and Tantra techniques. The practices are designed to steadily cultivate inner silence and peace and to purify the subtle nervous system, purifying the body. Everyone is encouraged to go at their own speed in taking on new practices.
Many retreats are offered each year including both online retreats and residential retreats. There are also annual yoga teacher training courses registered with the Yoga Alliance. AYP International focusses on running AYP events and trainings both online and at residential events around the world.
There are hundreds of lessons on yoga available at AYP. The lessons will guide you through the process of building up a daily yoga practice at home.
Over 400 free online lessons on yoga by Yogani, comprising a step-by-step guide to building up a full-scope yoga practice at home.
Yoga is an often mis-understood word in the West, usually being reduced to a physical practice or fitness training program. So, what is it really? 
Online retreats and workshops using Zoom, covering different aspects of the AYP system. 
Retreats are a great way to deepen your practice and learn more about the teachings and practices. 
200-hour Yoga Teacher Training Course including meditation, pranayama and asana. Yoga Alliance registered.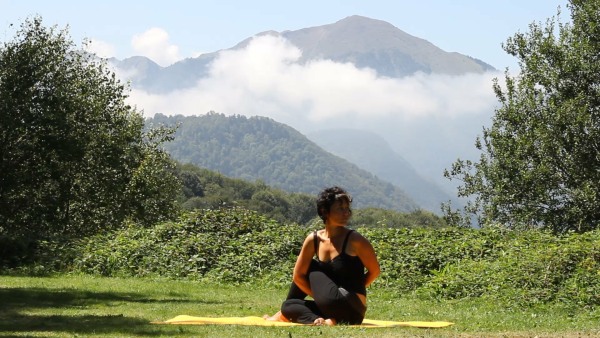 The main techniques of the AYP system
Deep Meditation
Spinal Breathing Pranayama
Mudras and Bandhas
Asana
Samyama
Self-inquiry
Yama, Niyama, Asana, Pranayama, Pratyahara, Dharana, Dhyana, Samadhi.
Reviews from past Advanced Yoga Practices retreats and Teacher Training Courses.
"What a great retreat… , it was intensive but very beautiful for the soul. The practitioners were from all walks of life, reminding me that seekers are all around us, if we only open our hearts to ask or smile. The food was exceptional, the place stunning and peaceful . It will remain with me forever and I took many teachings away with me. There is a great fellowship in practicing together with a worthy teacher. I would encourage anybody to attend at whatever point you are at in your path." (Sujata Mathurs, United Kingdom)
"Passed with distinction the yoga teacher training course. The level of individual attention given to us by enlightened teachers is beyond words. We are all grateful and full of joy for such teachers. Even people who are already yoga teachers and did this training say it is like no other. I can highly recommend the Advanced Yoga Practices Teacher Training. It is so much more than a teacher training course, it was also a retreat and a means to connect with colleagues from around the world. And above all to learn from great teachers who know ...and make dear life long friends and begin changing ourselves fundamentally."
"Advanced Yoga Practices have changed my life. I don't think that just any other yoga teaching would have. It is because this Yoga system focuses on meditation (and other sitting practices) and not only mainly on asanas. Thus it is full-scope and covers the eight limbs of Yoga . It teaches us how to become autonomous in our practice to transmit that in return to our students. This yoga system has been wonderfully designed and nothing has been left over. It deserves to be well-known, and I believe it will be. The teachers have been fantastic. Passionate, kind, open-minded, funny, very knowledgeable and receptive. And the list could go on and on. The atmosphere within the group was incredible. Like a loving family. This AYP TTC has been one of the most beautiful experiences in my life. So yes, I definitely recommend it! Thank you so much guys... Lots of love.!"
"An effective method of meditation leads us to an experience of profound stillness, an inner silence that defies description" ~ Yogani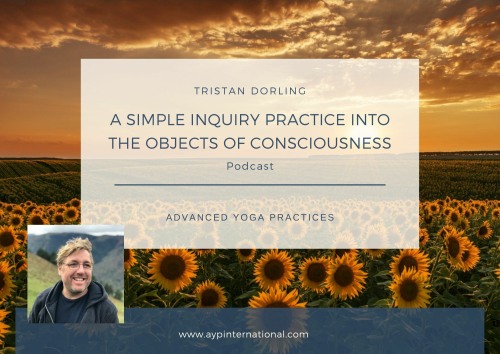 A Simple Inquiry Practice into the Objects of Consciousness
This is the third in a new series of short podcasts on different aspects of yoga by Tristan