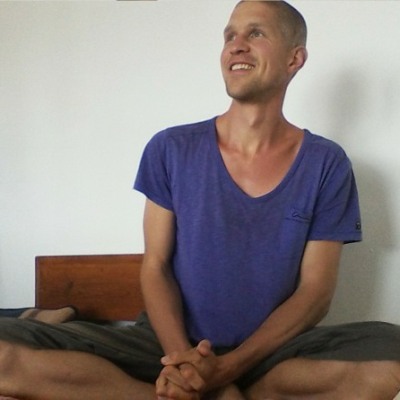 Pieter came into contact with yoga when he was eighteen years old. It felt like a homecoming and in the next few years he completed different teacher trainings in Holland, France and India.
            After working as a therapist and a teacher in combination with teaching yoga, the realization dawned that he wanted to fully dedicate his time to practicing, teaching and studying yoga. This resulted in a year of sadhana in India and daily practices have been an import aspect of life ever since. Coming into contact with AYP was a real blessing because, looking back at it, many years were spent in less efficient practices. And although the intentions were good, an efficient and solid method of practice was missing.
            Pieter is the owner of DevaDeva school of yoga and meditation in Holland. DevaDeva originated from the wish to share yoga in an authentic and powerful way in weekly classes, teacher trainings and retreats. The school has been constantly evolving especially with the introduction of AYP as the core system of practice. In December 2017 the doors have been closed for a year to allow Pieter to do a long term retreat.