This retreat has been completed. For a list of upcoming retreats click here.
AYP Yoga and Meditation Retreat, Seminarhaus Shanti, Germany
26th June to 3rd July 2020
Click here to view retreat details in German: 
The retreat will be held at the Seminarhaus-Shanti retreat centre in Germany. The centre is a large venue where many yogic events take place. It is located on the edge of a forest, near Bad-Meinberg, which is about 80 Km from Hanover.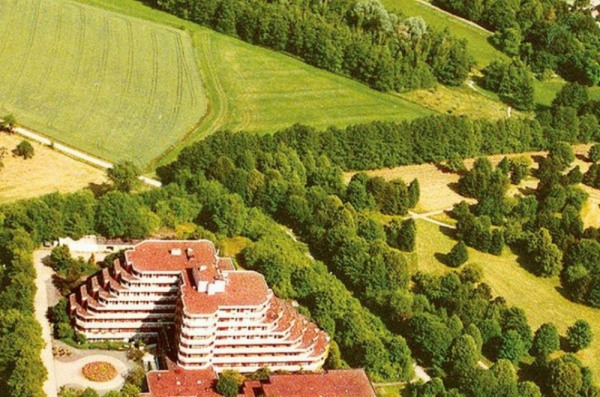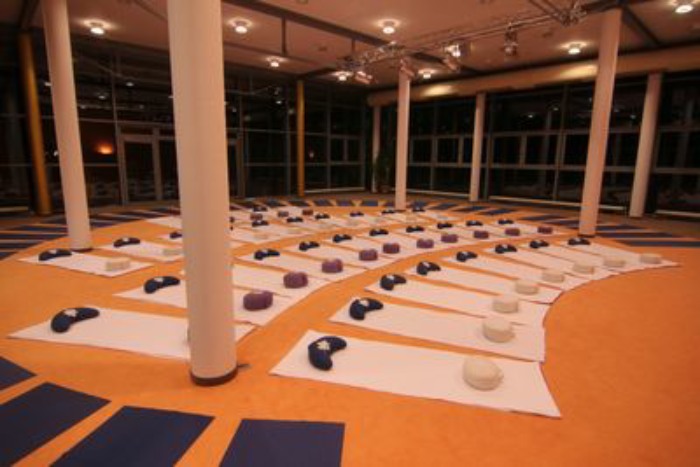 Deep Meditation
Spinal Breathing Pranayama
Samyama
Mudras and bhandas
Asana
Self inquiry
Practices will include Asanas, Meditation, Spinal Breathing Pranayama and Samyama, as well as other yoga practices. Full instructions on practice will be given. The retreat will form a good introduction to a full-scope yoga practice.
This retreat is suitable for people of all levels of ability. 
The focus of the retreat will be on the cultivation of inner silence, peace-fullness and inner purification.
During the retreat we will look at the cultivation of the witness, inner silence and samadhi.
We will also be looking at various pranayama practices including the practices of yoni mudra khumbaka and  dynamic jalandhara bandha.
This retreat will be led in English with German translation.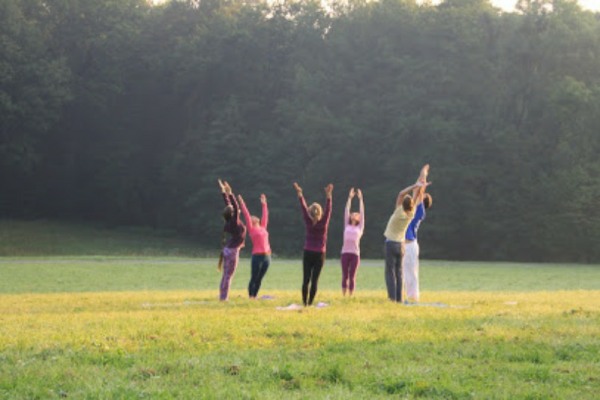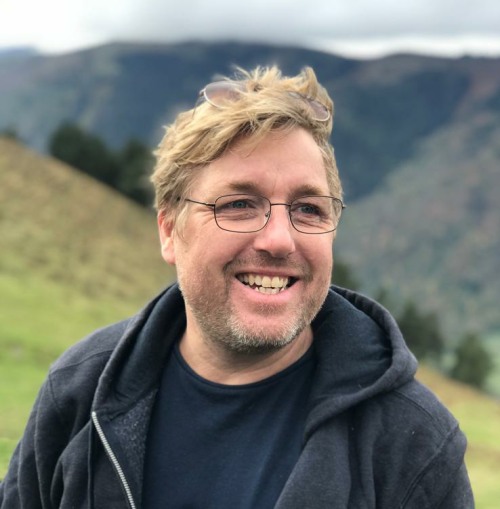 Tristan began the practice of yoga in 1985 at school when he was 16 years old. At the age of 19 he travelled to the Himalayas to live in a Mahayana Buddhist monastery. This was really his first introduction to the higher teachings and to the spiritual life. He had his first awakening experience a year later after a meditation retreat in a Buddhist cave monastery in Thailand…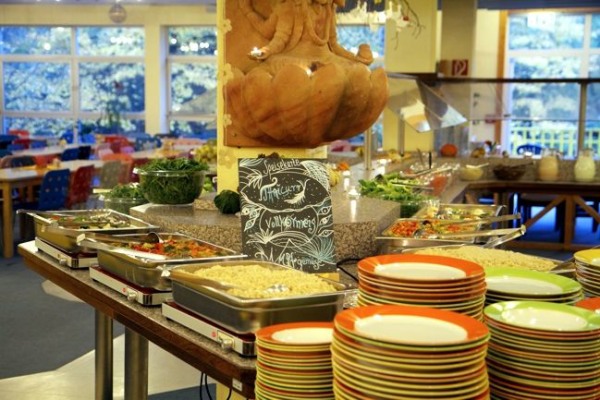 Food will be vegetarian. The food served will support a yoga and meditation practice. 
There will be two meals served each day (brunch and dinner) with tea available all day.
To book onto this retreat, you will need to book your accommodation directly with Seminarhaus Shanti, and also pay the retreat fee of 210 Euros to Bernd, who is organising the retreat. The accommodation charges are:
Mobile home/ Caravan/ Tent: €188.50 (per person)
Dormitory (4 beds): €225.25 (per person)
Double/ Twin room: €286.50 (per person)
Single room: €398.50 (per person)
To book your accommodation, contact Gastgruppen at Seminarhaus Shanti directly. Their email is:
gastgruppen (at) yoga-vidya.de
Let them know that you are wishing to attend the AYP Yoga retreat in June/July. Accommodation includes two meals a day (brunch and dinner) and tea.
You can then pay the retreat fee to Bernd on his website by clicking on the link below.
Once both payments are made, your place on the retreat will be confirmed. Travel instructions for getting to the centre will be emailed to you once you have confirmed your registration with Seminarhaus Shanti.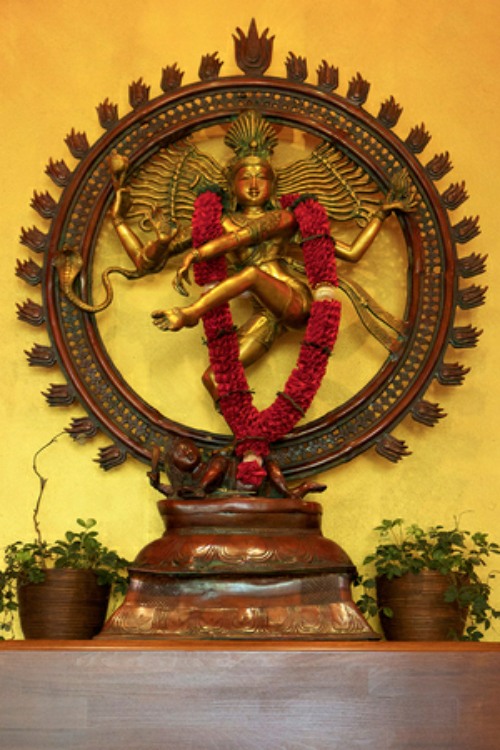 Travel directions are available from the centre's website here: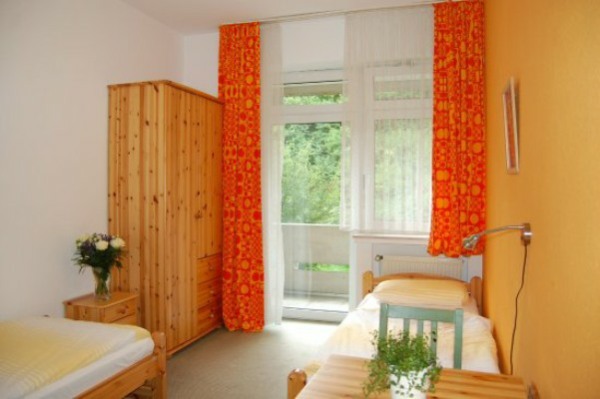 Friday 26th June
14:00-16:00 Arrival
16.30-17:45 Instructions on practice: Asana, pranayama, meditation
18:00 Dinner
19:30 Evening talk: course introduction
Saturday 27th June
07:30-09:00 Asana, pranayama, meditation, samyama
09:20-10:10 Pranayama, meditation, samyama
10:30 Brunch
11:00-15:45 Free time/ walking/ personal practice
15:45-17:30 Asana, pranayama, meditation, samyama
17:45 Dinner
19:30 Evening talk/ questions and answers
Sunday 28th June to Wednesday 1st July
07:30-09:00 Asana, pranayama, meditation, samyama
09:20-10:20 Pranayama, meditation, samyama
10:30 Brunch
11:00-15:00 Free time/ walking/   personal practice
15:00-16:30 Asana, pranayama, meditation, samyama
16:40-17:30 Pranayama, meditation, samyama
17:45 Dinner
19:30 Evening talk/ questions and answers
Thursday 2nd July
07:30-09:00 Asana, pranayama, meditation, samyama
09:20-10:10 Pranayama, meditation, samyama
10:30 Brunch
11:00-15:45 Free time/ walking/ personal practice
15:45-17:30 Asana, pranayama, meditation, samyama
17:45 Dinner
19:30 Evening talk/ questions and answers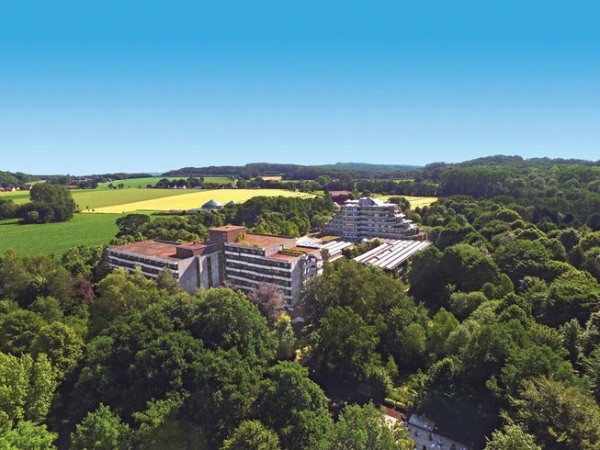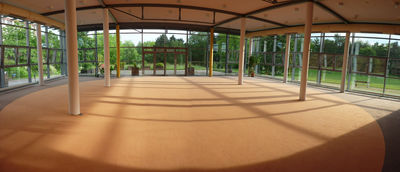 Friday 3rd July
07:30-09:30 Asana, pranayama, meditation, samyama
10:30 Brunch
11.15-12.00 Farewells and departure